Smart Facilities Management | Providing Peace of Mind
Get Safe | Get Legal
At Smart Facilities Management, safety is always our number one priority. All the services we provide are carried out by experts accredited in their field and in compliance with the latest UK regulations. As a business, we manage, install, maintain and test fire safety equipment and ensure it is in full working order at all times, keeping you and your business safe and compliant in line with the Regulatory Reform (Fire Safety) Order 2005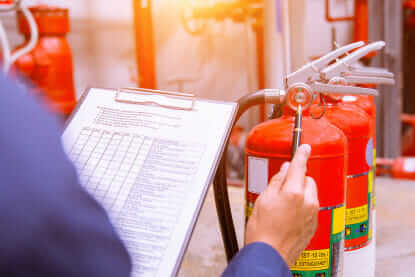 Every organisation needs good fire safety measures and equipment in place and the number of requirements all buildings must adhere to is growing year on year.
At Smart we understand its tricky staying on top of the current regulations, that's why so many businesses are turning to Smart Facilities Management to manage and undertake their mandatory duties.
With our bespoke client portal, we make it easy for you should your premises be subject to an inspection, as all of the certificates and documents you need are held in one place online in the cloud. This enables you to access the files and monitor your building's compliance from anywhere in the world, all you require is a web browser with internet access.
All Smart Facilities Management staff approved to work on our projects are fully accredited to perform the installation, maintenance and testing of fire safety equipment, easing the legal and safety burden you face.
Among our comprehensive list of fire safety services is the option to deploy a fire walking watch/fire warden service. Having a physical presence inside a building to warn and help coordinate the evacuation of the people inside can be an option that local authorities and fire services require you put in place, should your building be awaiting major work; Such as cladding replacement or fire safety upgrades to meet new fire safety laws.
Comprehensive Fire Safety Service
Click on one of our key services listed below to read more:
For a Free No Obligation Consultation or Estimate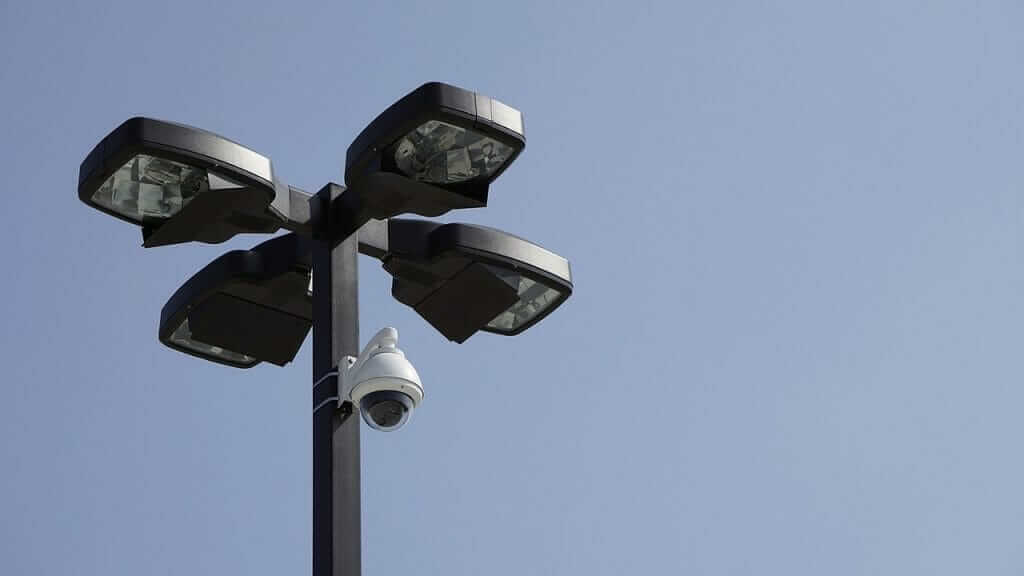 CCTV can play a key role in protecting your property and the people living or working in it. A good system can be needed to ensure your insurance payments are manageable and can also cut down on expenses through eliminating the need for extra staff.
Smart Facilities Management can offer both discrete and highly visible security cameras depending on your needs. Both can be used to secure an area and to collect evidence at the same time, making sure you have a clear understanding of what's happening in your buildings. We offer offsite recording and SMART phone app integration.
Emergency Lighting | Installation | Testing | Maintenance
Having specially fitted lighting for emergencies highlighting safe means of escape, is crucial for the safety of all those inside a property and also so that you're covered legally should a situation emerge where they are needed for people to escape.
As with all emergency equipment, regular testing is required and can be expensive and problematic if you hire the wrong firm. So let us take this ongoing burden from you. We can design, install, maintain and also carry out the required routine checks on your behalf, helping you to achieve full compliance and most of all have complete peace of mind.
Where necessary to safeguard people, emergency routes and exits requiring artificial illumination must be provided with emergency lighting of adequate intensity, in the event the normal lighting fails (e.g. during a fire). Where there are defined escape routes, the relevant parts of BS5266 now require a luminance level of one lux on the centre line of the escape route. Smart Facilities Management can advise you on the extent of protection your business will need from emergency lighting to meet the required standard
Good lighting can make all the difference when it comes to an emergency situation. People may need to exit a building safely at night when there is no natural light or be trapped deep inside a building with no way of telling where they are going. We test your lighting to ensure that it is reliable and up to the latest British industry requirements.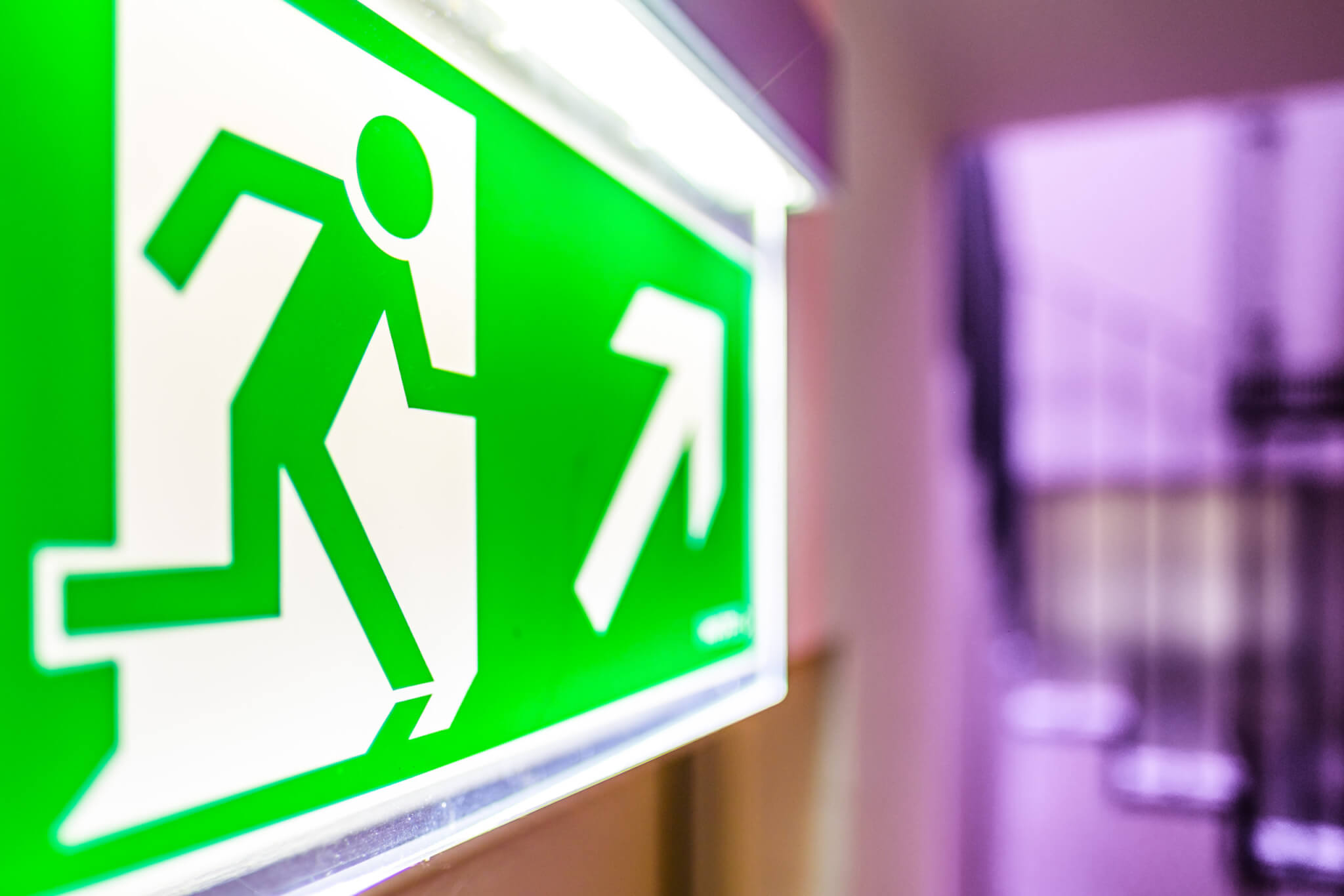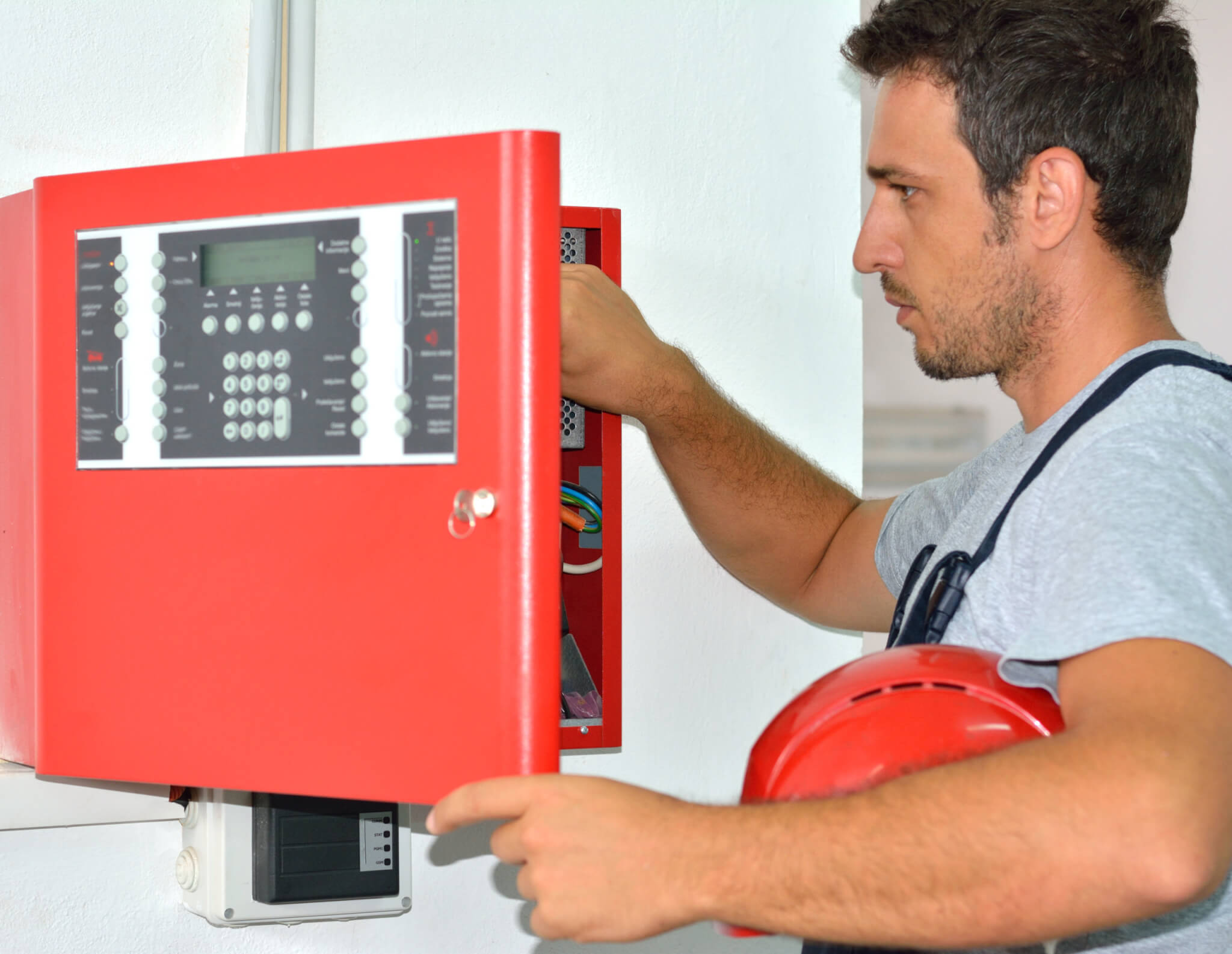 Fire Detection & Alarm Systems
Fire detection systems are designed to respond to fires at the earliest possible opportunity, alerting those inside the building that they are in danger. It is essential that an alarm system works to alert those in the building and the emergency fire services. Early notification of a fire is crucial and is proven to saves lives as well as business and property.
The Regulatory Reform (Fire Safety) Order 2005 requires that premises must be equipped with appropriate fire detectors and alarms. Automatic fire detection will also be needed in certain circumstances; such as premises where people sleep.
Fire Door Inspection | Installation | Maintenance | Certification
Buildings are compartmentalised to delay the spread of fire from one area to another. Each compartment is usually linked by fire doors which create a vital barrier to stop the spread of a fire once it has taken hold in a building.
Fire doors have two important functions in the event of a fire; when closed they stop the spread of fire and when opened they provided a means of escape.
Fire Doors are an essential requirement and regular inspections/maintenance are imperative to ensure they are in good working order and achieve certification. At smart we're accredited by the National Association of Fire Door Inspectors and can carry out Inspection, Installation and Maintenance of the fire doors within your buildings providing Regulatory Reform (Fire Safety) Order 2005 compliance.
Our Fire Door Inspection service provides a detailed inventory and written maintenance inspection report of all your Fire and Fire Exit doors, using our latest data collection technology and software.
Where necessary, the service includes a full rectification report outlining the defects and faults with the fire doors within your premises. An identification label is attached to each fire door providing a unique numbering system for data referencing and demonstrating to the users of the building that the doors have been surveyed professionally. On completion, an inspection certificate is provided for identification purposes in compliance with the Regulatory Reform (Fire Safety) Order 2005.
Smart Facilities Management will ensure that the Fire Doors you are specifying or installing will perform exactly as required in the event of a fire. Smart Facilities Managements installation team are fully qualified fire door technicians in association with the National Association of Fire Door Inspectors.
Smart Facilities Management can prepare specifications for upgrading and supplying fire doors to new, listed and existing buildings. The correct installation of a fire door set requires a clear understanding of the role played by each individual component. It is essential that all fire door sets are installed by a professionally trained installer. All of our engineers are fully trained and competent to the highest standard.
We provide our clients with full assurance that all work has been carried out according to the manufacturer's instructions and/or installed to BS8214:2008.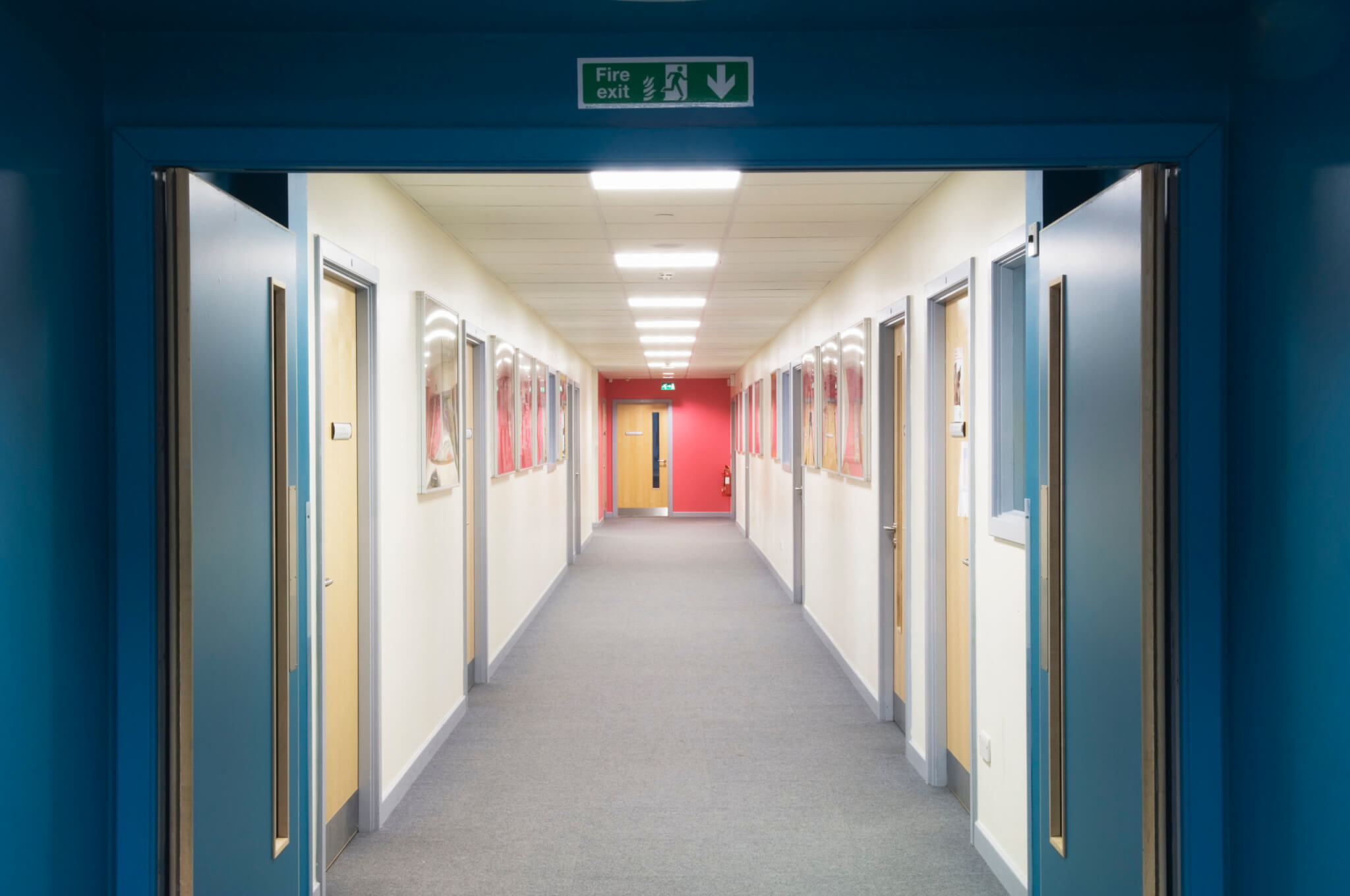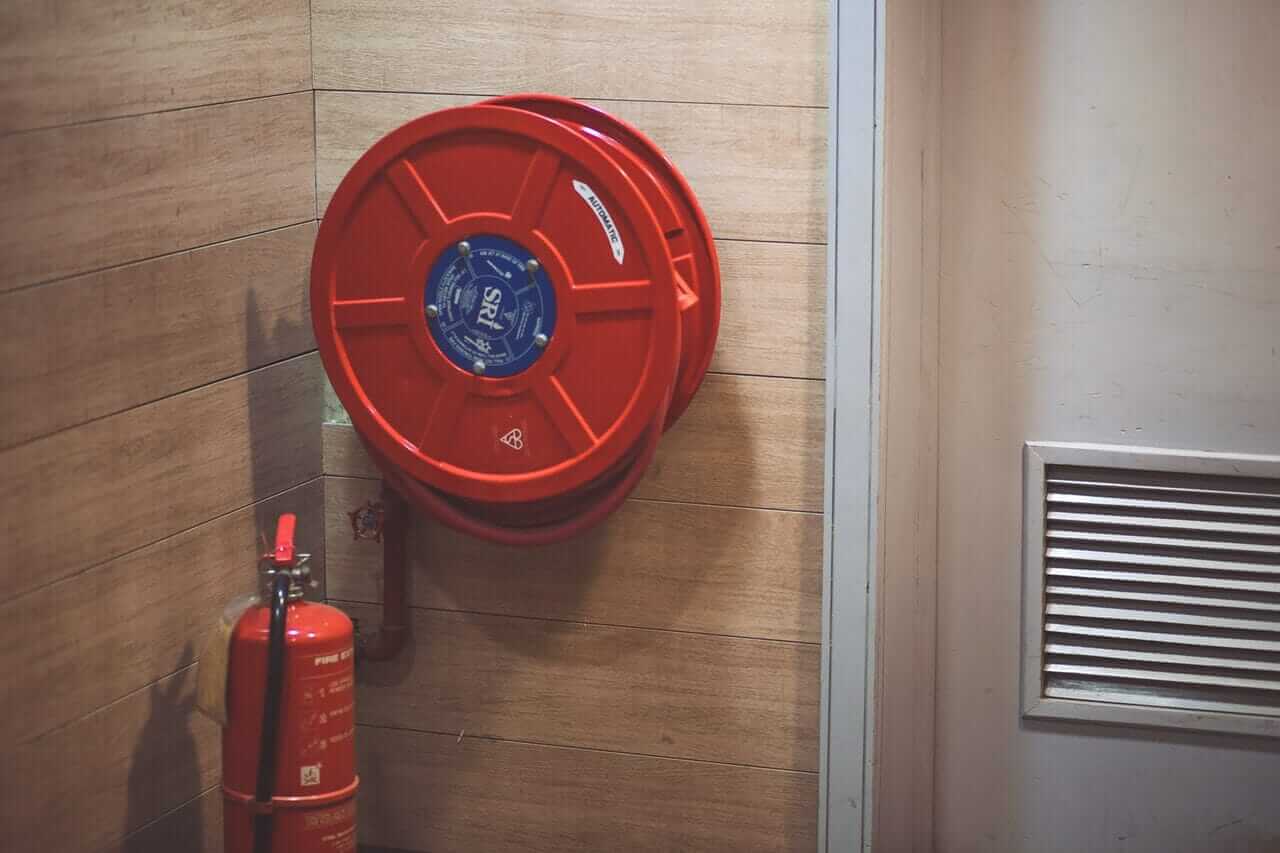 Fire Extinguisher Installation & Servicing
Along with our carefully selected partners, our fully accredited and trained staff can give you peace of mind, protecting lives and letting you know you are also meeting the latest legal requirements.
Fire safety legislation is increasing all the time and we advise you to contact us to make sure your premises are covered and ready for business. All makes of fire extinguishers are serviced to BS5306.
Fire Risk Assessments | Fire Door Maintenance
Fire safety is a primary concern for all property owners and having regular fire risk assessments is a legal requirement. Working with our carefully selected partners, our team are affordable and highly skilled with every person involved in the process being fully accredited to the highest British standards.
The Regulatory Reform (Fire Safety) Order 2005 places a duty on the 'responsible person' to carry out a fire risk assessment of non-domestic premises. In the workplace this may be the employer, occupier, landlord or owner and it applies to businesses who employ five or more people. It's recommended that you review your fire risk assessment as least once a year.
The main purpose of a fire risk assessment on a workplace is to: 
Identify the fire hazards

Identify people at risk

Evaluate, remove or reduce the risks

Record your findings, prepare an emergency plan and provide training

Review and update the fire risk assessment regularly
The following are all considerations that are to be factored into your fire based risk assessment:
Emergency routes and exits

Fire detection and warning systems

Firefighting equipment

The removal or safe storage of dangerous substances

An emergency fire evacuation plan

The needs of vulnerable people for example; the elderly, young children or those with disabilities

Providing information to employees and other people on the premises

Staff fire safety training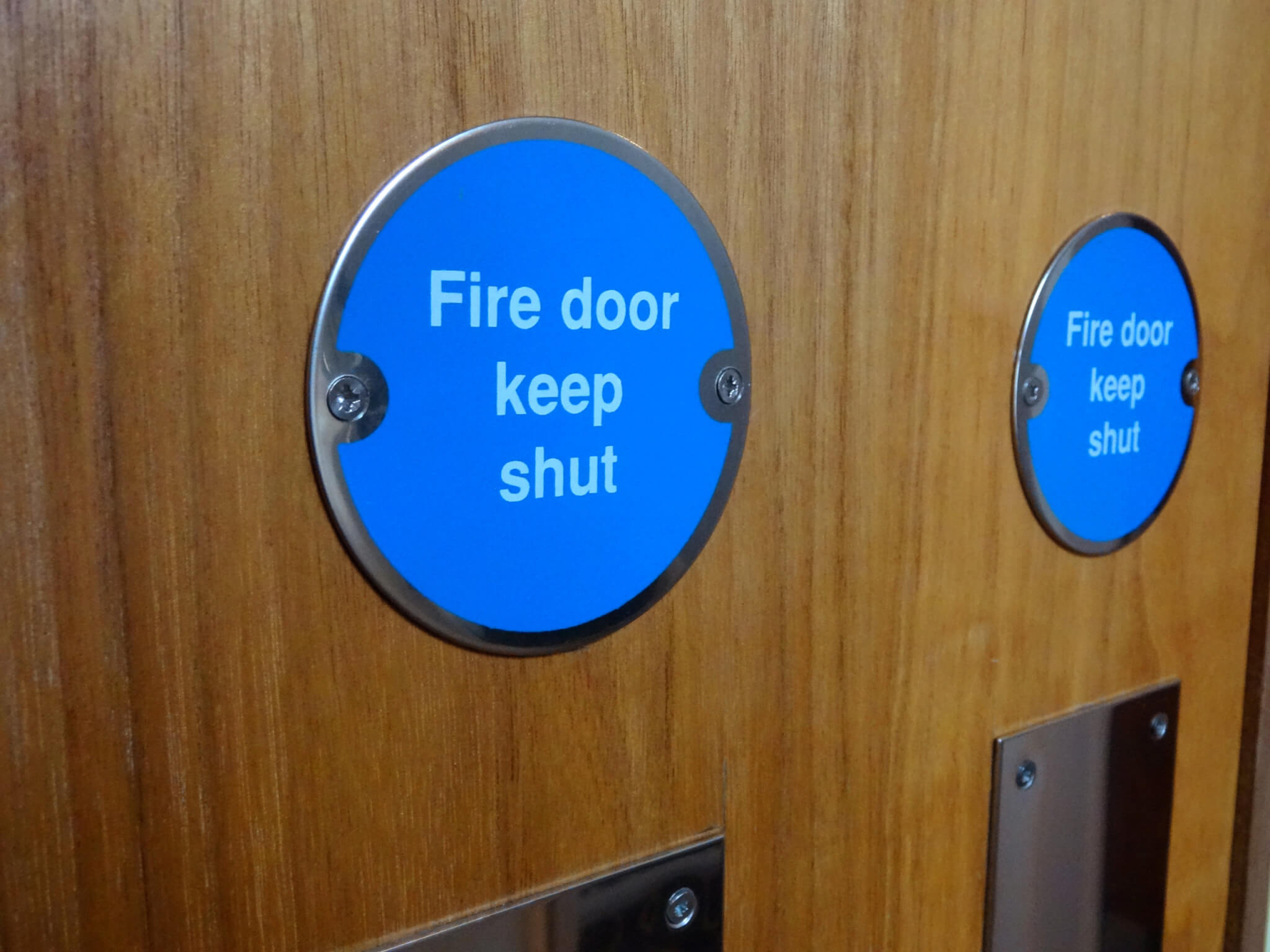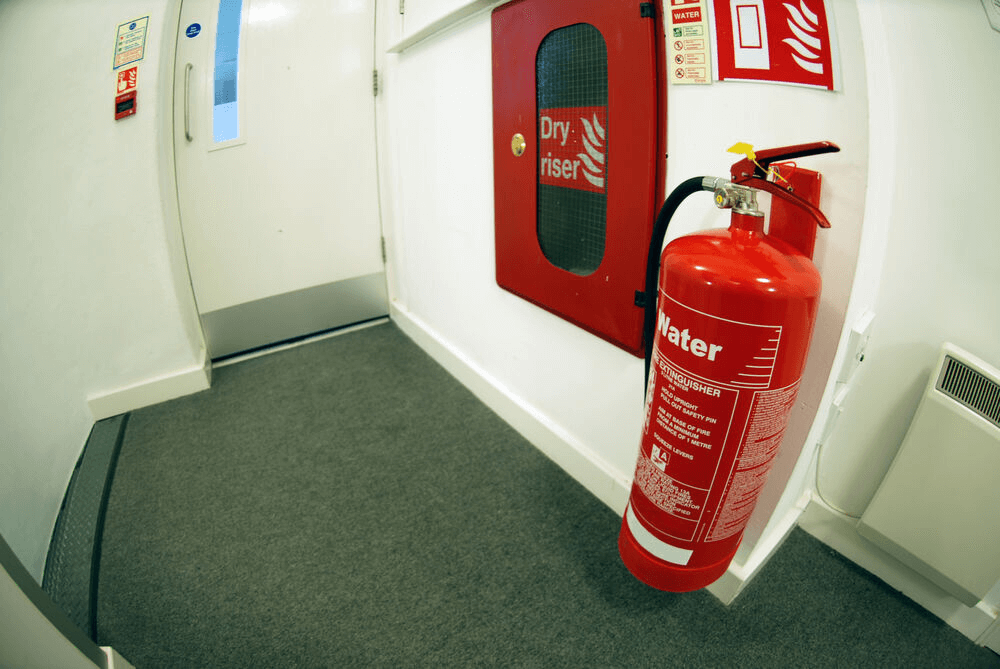 Fire signage needs to be clear and easily understandable in an emergency. A great deal of thought should go into where signage is positioned so that it is noticed when needed. Smart Facilities Management have the experience and knowledge to supply and fit fire signage in your building to achieve Regulatory Reform (Fire Safety) Order 2005 compliance.
Smart Facilities Management are able to provide photoluminescent signs in order to provide a cost effective solution to delivering an illuminated sign system in the event of power failure. To obtain maximum photoluminescent intensity, signs are placed as close as possible to an existing light source.
Fire Safety Watches/Patrols
Employing fire safety patrols to protect buildings has become an increasingly popular option for those looking to pass recent more stringent fire safety regulations. Buildings that fail the new list of requirements need to ensure they are taking steps to address their shortcomings and maintain the safety of residents while faults are being addressed. Our fire wardens and security officers are often called in to watch over buildings, ready to sound the alarm and assist people to exit a building safely in the event of a fire.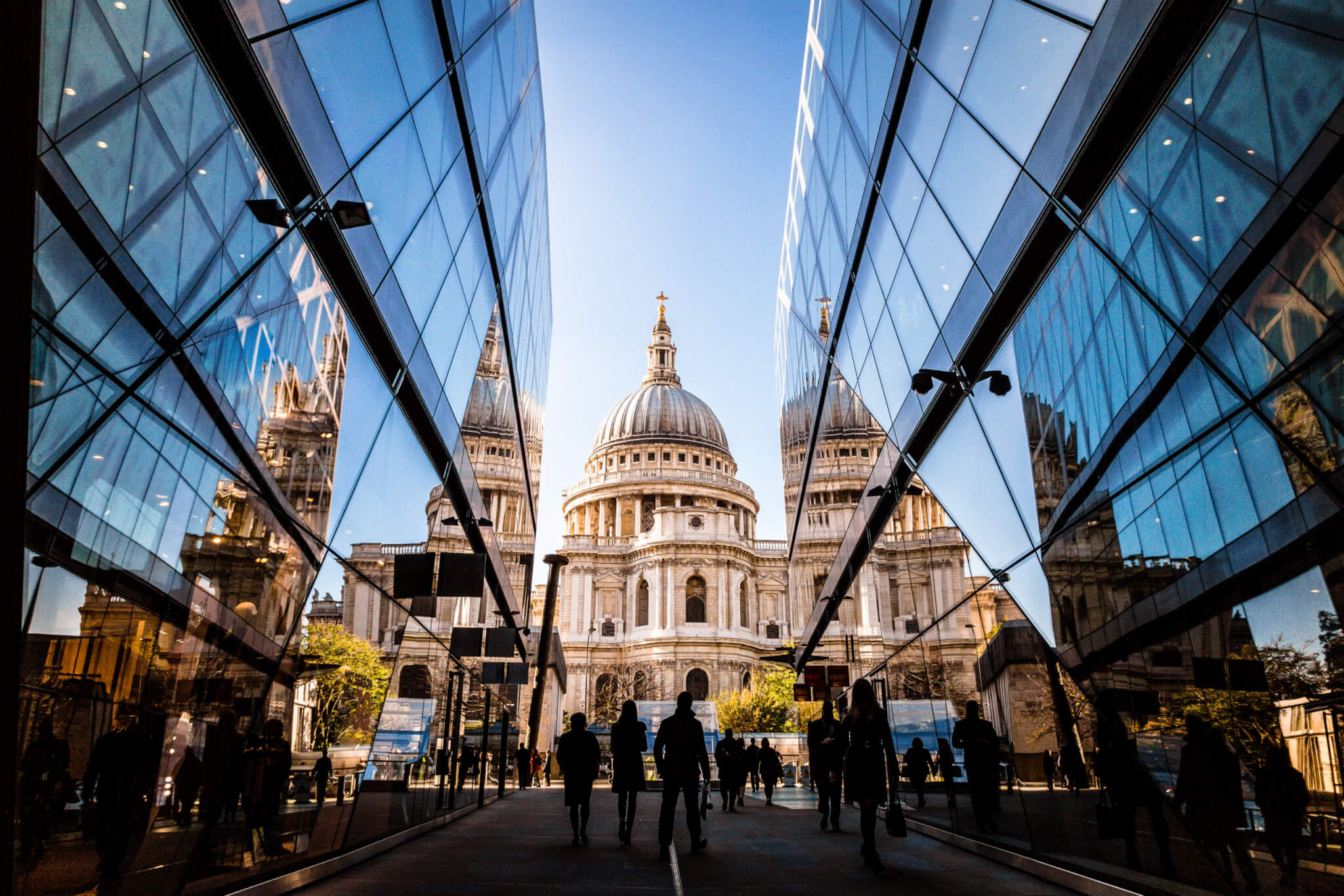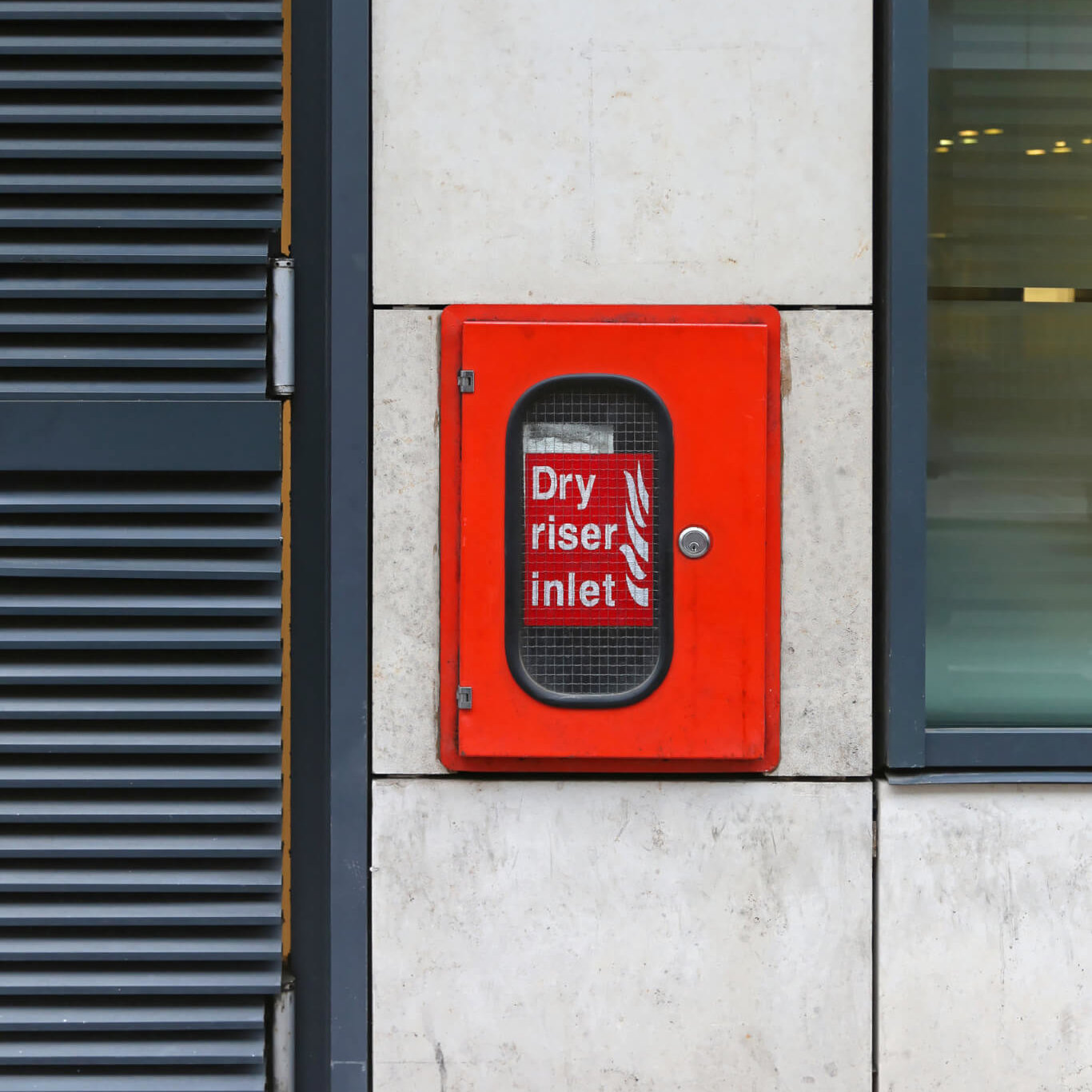 Wet & Dry Riser Servicing & Testing
Wet and dry risers allow the fire services to get access to pressurised water that they can then use to fight a fire. It is essential that these are regularly serviced and in a good working condition for the safety of everyone in the building. Smart Facilities Management along with our carefully selected partners offer a comprehensive service where we maintain and test all fire safety equipment regularly in line with code of practice BS9990:2015.
The person or company responsible for a building or site, is legally required to maintain all firefighting equipment including dry risers. The British Standard Code of Practice BS9990:2015 requires a full annual pressure test and six monthly visual inspection for dry risers in buildings above 18 metres and below 60 metres (buildings over 60 metres/18 storeys require wet risers).