Effective Infection Control: Coronavirus Covid-19 - Bio Fogging Sanitisation
Is your company meeting all of its statutory compliance requirements?
Facilities Management Services
Smart Facilities Management is one of the UK's leading facilities management services providers. We offer a range of essential support services to organisations across a variety of sectors. If you're considering outsourcing your services for the first time or just need a little extra support, our wide variety of services and high level of expertise, along with our unique ability to listen to you and your business objectives, enables us to provide a bespoke service individually tailored to your business requirements.
Smart Facilities Management offer a comprehensive service supporting you and your business. Covering all your renovation, maintenance, compliance, security and safety needs. With our wealth of experience within the facilities management industry, we know how to help our clients find the solutions that best fit their business. Minimising costs whilst ensuring that everything we do meets industry and our own high standards, Smart Facilities Management has become a popular and trusted name in the facilities management industry.
Ensuring your facilities run as smoothly as possible has been at the foundation of our business since its very conception and we continue to lead the market in the quality of the services we offer.
We understand the importance of ensuring general repairs and maintenance are carried out as quickly and professionally as possible. We have built a business and a reputation on providing these services at a low cost.
We are fully accredited to install, maintain and check fire safety equipment wherever you may need them.
Protect both your property and the people that use it. Relax knowing that your security systems are in place and fully operational.
Electronic security systems give you an added level of security whilst letting you save on man-hours and time.
Regular testing of your equipment is essential for the safety of your staff and the public as well as to protect you against legal action.
Ensure your business and its properties meet the highest UK standards of regulation compliance.
Ensure that all mechanical and electrical work is carried out in compliance with UK regulations and that your properties are checked regularly for any faults.
Plan ahead to avoid disruption and expense. Make sure that contingency plans and regular safety and performance checks are put in place.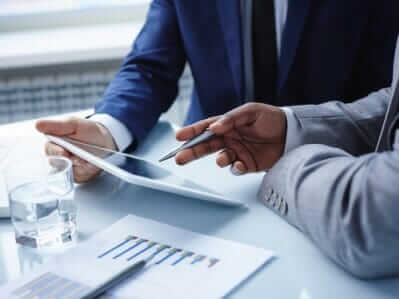 Our partnership approach ensures we develop bespoke solutions to your individual facilities requirements. As a private family-owned organisation, we're able to focus on the long term organisational objectives and goals of our clients. Unlike some plc's, we aren't driven by short term financial targets.
We're committed to the longevity of our business and our clients' organisations and our core family values influence the service we provide and how we conduct our day to day business operations. We work closely with you to understand your individual facilities requirements and your core values. By doing this, we not only develop the right service model for your business but also achieve customer service excellence through our unique understanding of your organisation's values and objectives.
At Smart Facilities Management our many years of experience has taught us that one package does not necessarily always fit for all. Unlike other providers that are quite rigid in their approach, we pride ourselves in offering a fully bespoke package to each and every one of our clients, with a service model that is tailored around their individual business requirements to fit within their business's needs.  
Whether you're considering outsourcing your services for the first time or you've been doing it for years, our breadth of services and expertise means that we can increase efficiencies, lower costs and improve operational performance. Our clients span across the public and private sectors from high-street shops to famous landmarks. So find out what we can do you for you.
Become a Member
& Take Advantage of Our
Bespoke Compliance Package