Effective Infection Control
Effective Infection Control | Antiviral | Coronavirus Covid-19
Smart Facilities Managements Bio-Fogging service is a sterilisation technique that creates a dry or wet mist, which eliminates 99.9999% of airborne pathogenic bacteria, as well as those commonly found living on; surfaces, walls, ceilings, furnishings etc. The micro particles are so small they remain present in the air for a period long enough to kill any airborne viral bacteria or contamination. As these particles settle onto surfaces (even those never conventionally cleaned or able to be reached) the biocide continues to kill any surface contamination.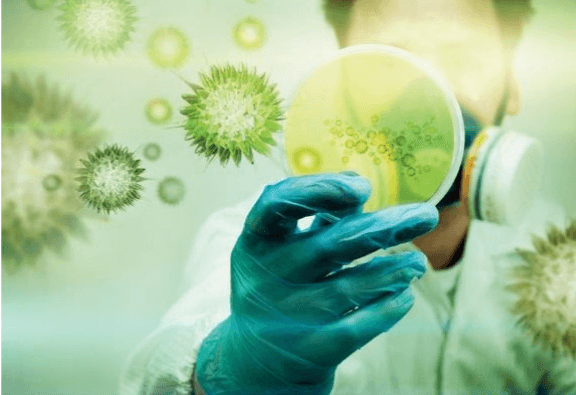 Bio-Fogging is an effective, long established and recognised method of sterilising an entire surface area; including walls, ceilings, furnishing, carpets and floors. The methods involved in the bio-fogging process have been used and developed over a number of years.
Bio-Fogging has fast become one of the most efficient and effective sanitisation options available to; Workplaces, Offices, Schools, NHS & Private Hospitals/Practices, Vehicles, Emergency Vehicles, Public Buildings, Leisure Facilities and many more. The disinfecting biocide particles are extremely safe, the application is fast, the results are quick and the cost is accessible for businesses of all sizes.
These factors combined with the growing awareness and prevalence of Norovirus, MRSA and different types of flu virus including Coronavirus, are making Bio-fogging an increasingly popular form of infection control for organisations in the UK.
How Does Bio-Fogging Work?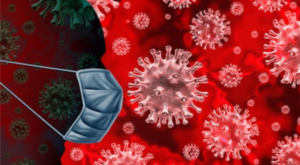 The Bio-Fogging application disperses biocide particles into a building interior, which remain present in the air long enough to eliminate airborne viruses and bacteria.
The cleaning elements used during the sanitisation process are non-harmful and cause no damage to items within the building, such as office furniture or décor although the application should still be made to workplaces clear of staff. 
It offers a rapid and efficient method of infection control, which also accesses areas within a building that typically wouldn't be easy to sanitise without having to move furniture or equipment out of the areas being cleaned.
How Effective is Fogging?
Fogging is an extremely effective method with a kill rate of 99.9999%. Biocides are used in the process and its proven to work effectively against Viruses, Bacteria, Fungi, Spores and Yeasts such as NOROVIRUS, HIV, SWINE FLU, HEPATITIS C, SARS (known as SARS CoV. Coronaviruses), MRSA, E.COLI, LEGIONELLA, SALMONELLA, ASPERGILLUS NIGER, BACILLUS SUBTILIS, CANDIDA ALBICANS and many more.
Key Features:
Kill Rate: 99.9999% Eliminates 99.9999% of Pathogenic Bacteria

Eliminates airborne pathogens, as well as those living on surfaces, walls, furnishings etc.

Food Safe

Safe Use for Humans & Animals

Biocide Accredited to BS EN1276 & BS EN 13704

Kills 99.999% of bacteria (Passes BS EN 1276 :1997).

Bacterial 

Fungicidal

Veridical

Sporicidal
Food Industry Passes BS EN 1276 - Effective against:
Clostridium botulinium

E.Coli

Listeria monocytogenes

Streptococus faecilis

Staphylococus Aureus
Medical Hygiene Passes BS EN 1276 -  Effective against:
C. Difficile spores 

HIV(AIDS)

T.B

SARS (severe acute respiratory syndrome) is caused by the SARS coronavirus, known as SARS CoV. Coronaviruses

Hepatitis

MRSA

Influenza A

Herpes viridae

Norovirus
Animal Hygiene - Effective against:
Parvo virus

Feline Panlenkopenia 

Calicivirus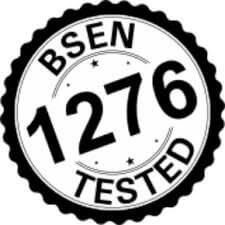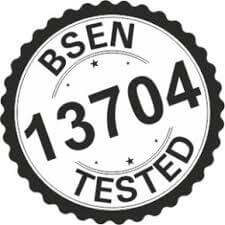 Where can Fogging Be Used?
The Answer is in-fact most places...
For example, common places we service are:
Public and Private Schools, Nurseries, Day Centres, Health Centres, Gymnasiums, Health Clubs/Fitness Centres, Changing Rooms and Swimming Baths
Emergency Vehicles, Taxis, Buses, Trains, Coaches, Mini Buses and Planes
Police Cars, Cells and People carrying vehicles
NHS Hospitals, Hospices, Private Hospitals, Surgeries and Ambulances
Residential / Nursing Homes, Learning and Disability Centres Residential / Nursing Homes – Social Service Care Homes for adults & children and Special Day Care Centres
Shopping Centres, Bowling Alleys and Cinemas 
Cruise Liners, Hotels, Pubs, Night Clubs, Restaurants and Cafes
Offices, Call Centres, Control Rooms and Various Places of Work 
Warehouses, Distribution Centres and Transport Depots  
End of Tenancy Sanitisation; Tenured and Void Properties, Local Housing Authority, Housing Associations and trusts, Landlords and others
Veterinary Practices, Animal Shelters, Zoo's, Kennels and Grooming Parlour's